Contribute in-kind gifts or donate other valuable resources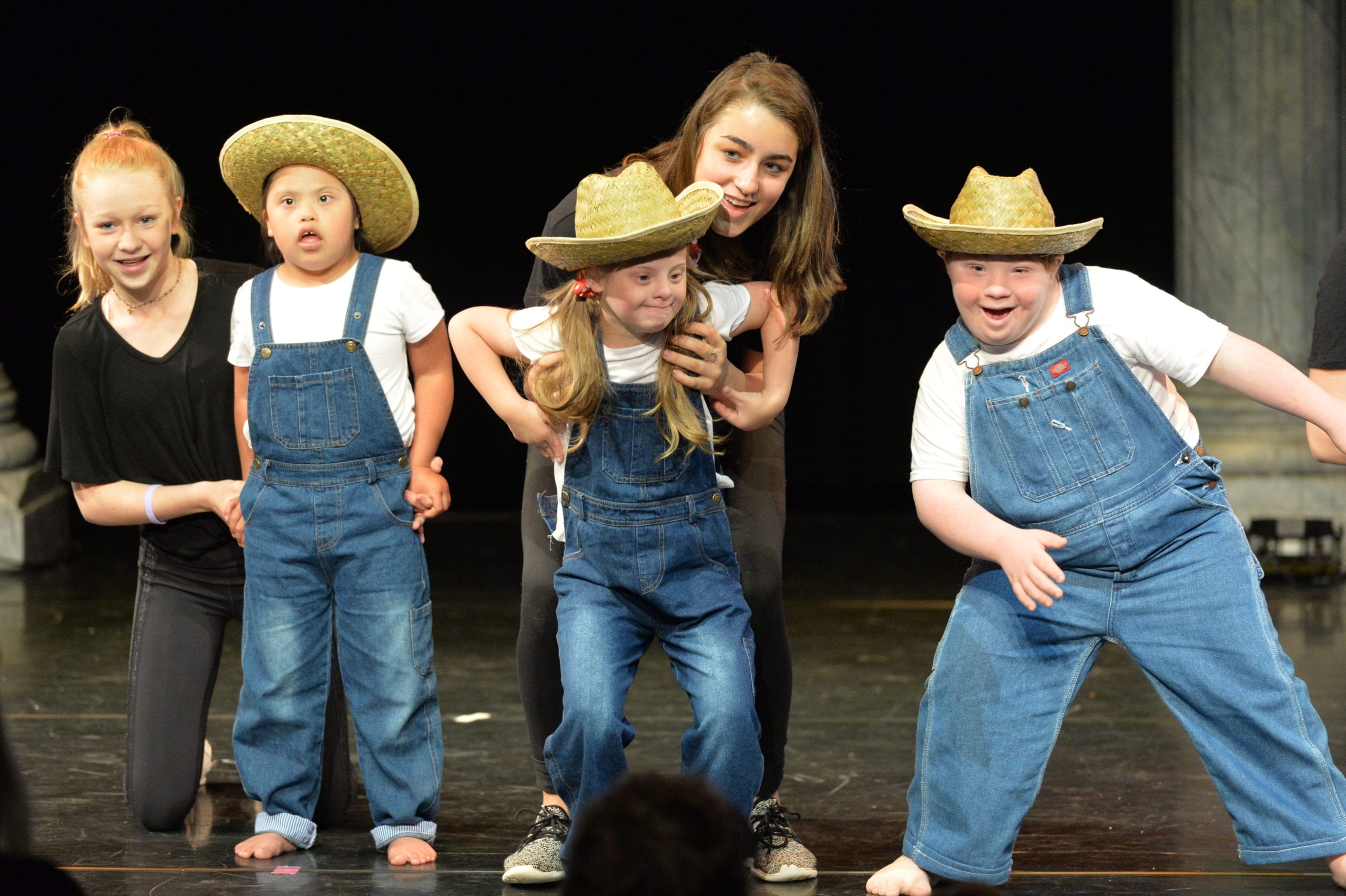 Support Uplifting and Engaging Activities
When you donate to Merrimack Hall, you show your support for inclusion in Huntsville and North Alabama. With hundreds of individuals with special needs served, our programs depend upon community support for their continued success. Check out these ways to give below.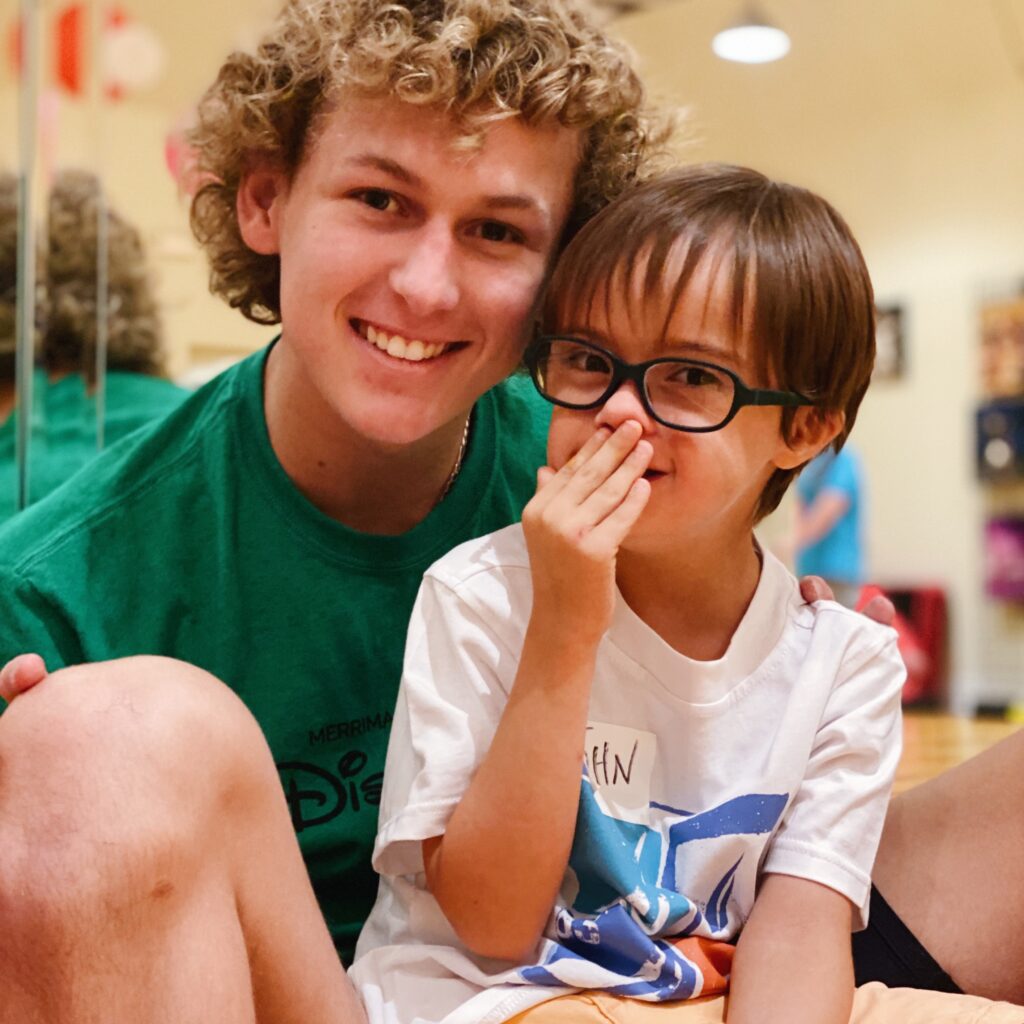 Our Friends need your support
These other ways to give are a valuable resource for our programs. When you support our programs you are supporting a  community of lives that have been connected through the arts.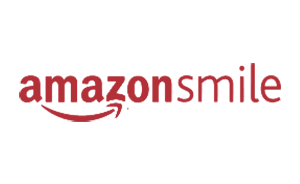 We all shop at Amazon! Now you can support Merrimack Hall and inclusion while you shop online. Click the link below to get started!
Providing these often used items to our programs is a great way to show your support. See our WishList on Amazon.com.
Legacy giving can be arranged over a period of time preferable to the donor. Merrimack Hall will work with you to schedule a payment plan to meet the goals of your contribution. For more information, please reach out to us at
[email protected]
Your multi-year gift ensures
everybody receives access to the arts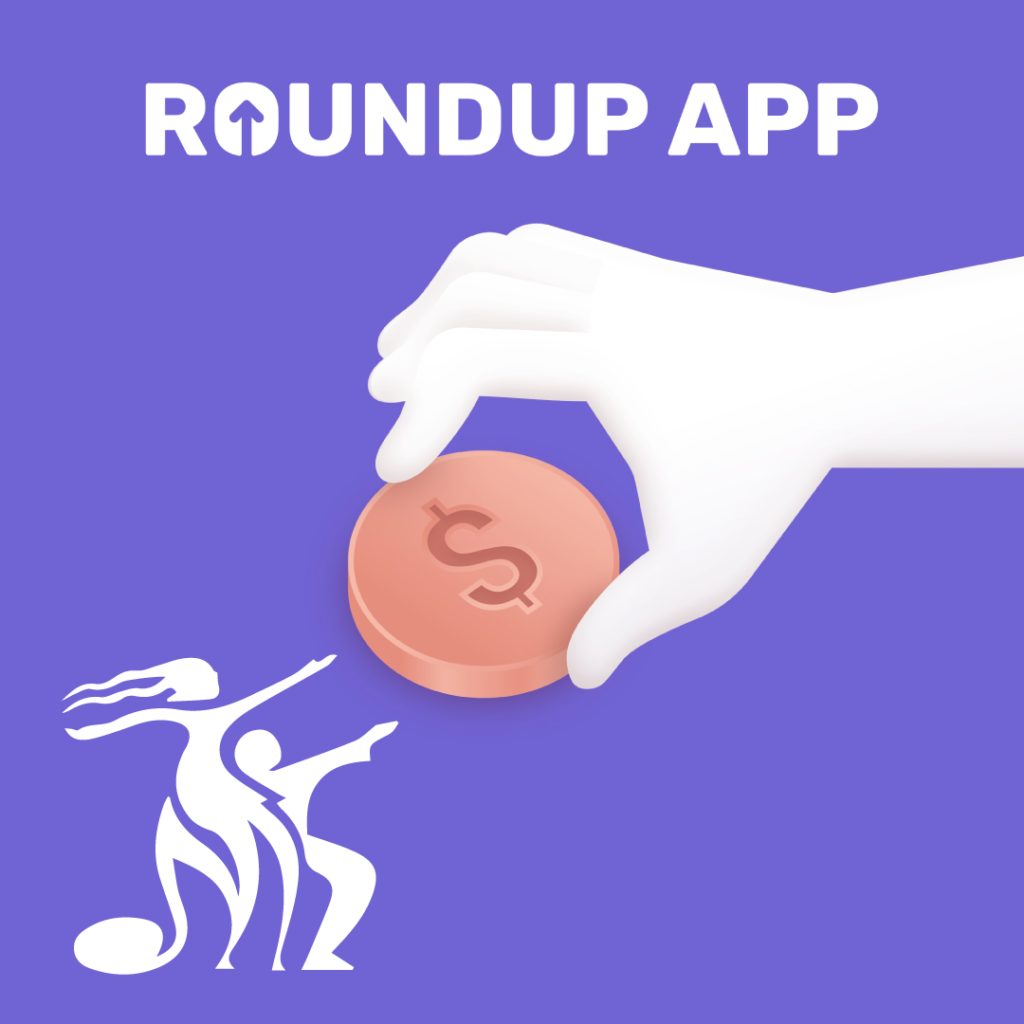 With RoundUp App you can donate your spare change from purchases to us at the end of each month! It's an easy and fun way to support our mission ever day!
How it Works:
Sign up to support us and connect your credit or debit card(s).
Spend like normal. The app will automatically track purchases made with your linked account.
Donate! Each month your "RoundUps" are totaled and the sum is donated to Merrimack1
Prefer to manage giving on your phone?
Giving on a regular frequency allows Merrimack Hall to more easily plan for an inclusion-based future. Our goal is to build a lasting legacy, and your recurring donation is the sustenance to that legacy.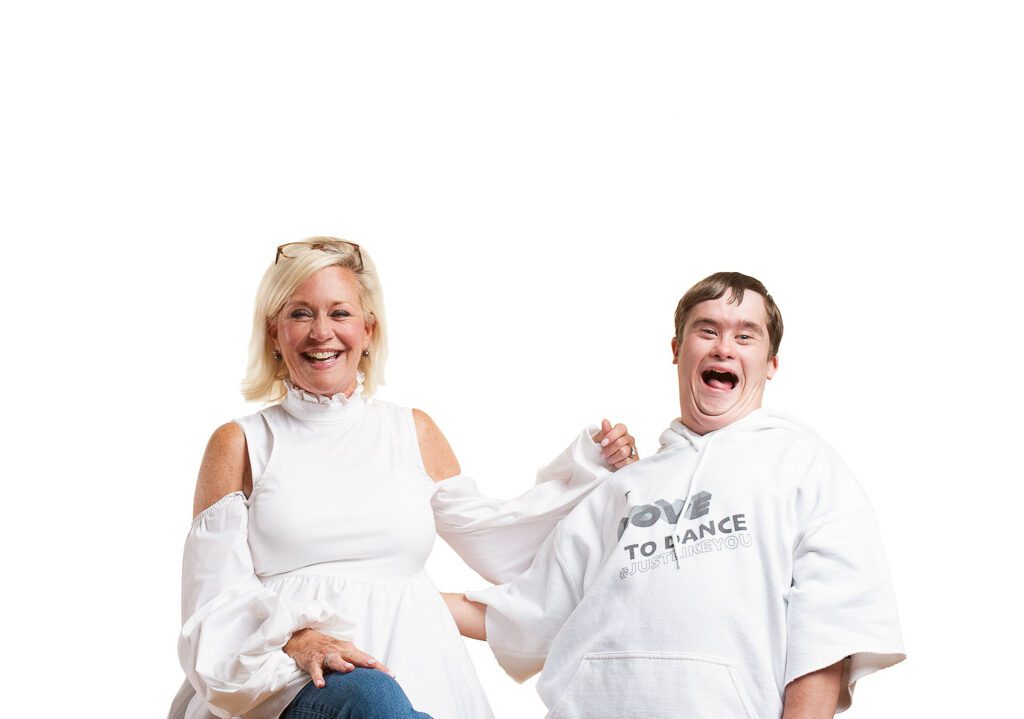 arts education
Art is inspiring and affords a space for independent and creative expression. It brings joy to individuals and has multiple benefits for those with a disability.
PRODUCTION Costs
Our students perform multiple times per year, and your donations provide costumes, professional lighting and sound to accompany them on stage.
TIME WITH PEERS
Our programs provide opportunities for our students to interact with their peers in a non-competitive setting, granting them self-confidence..
As a 501(c)(3) non-profit organization, the bulk of our funding comes from individual donations and sponsorships at our community events. Click an event below to learn more information about how you can get involved.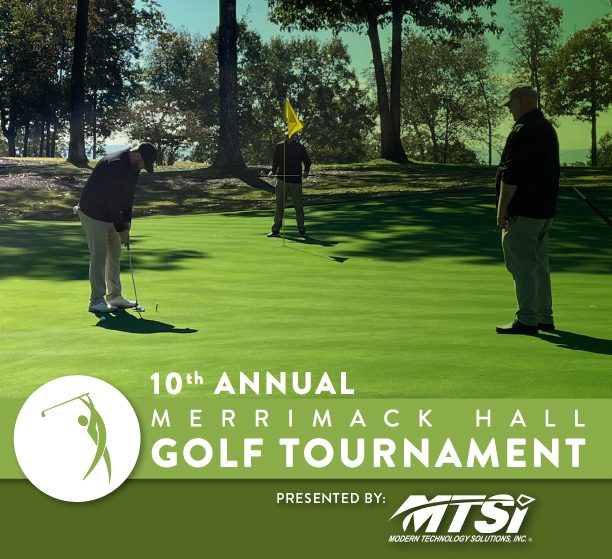 Merrimack Hall's largest annual fundraiser is coming up! A full day of golf at The Ledges Country Club in Huntsville for you to enjoy a relaxed day on the links while supporting an organization dedicated to providing the highest quality service to our friends with special needs in Huntsville.​
Read More »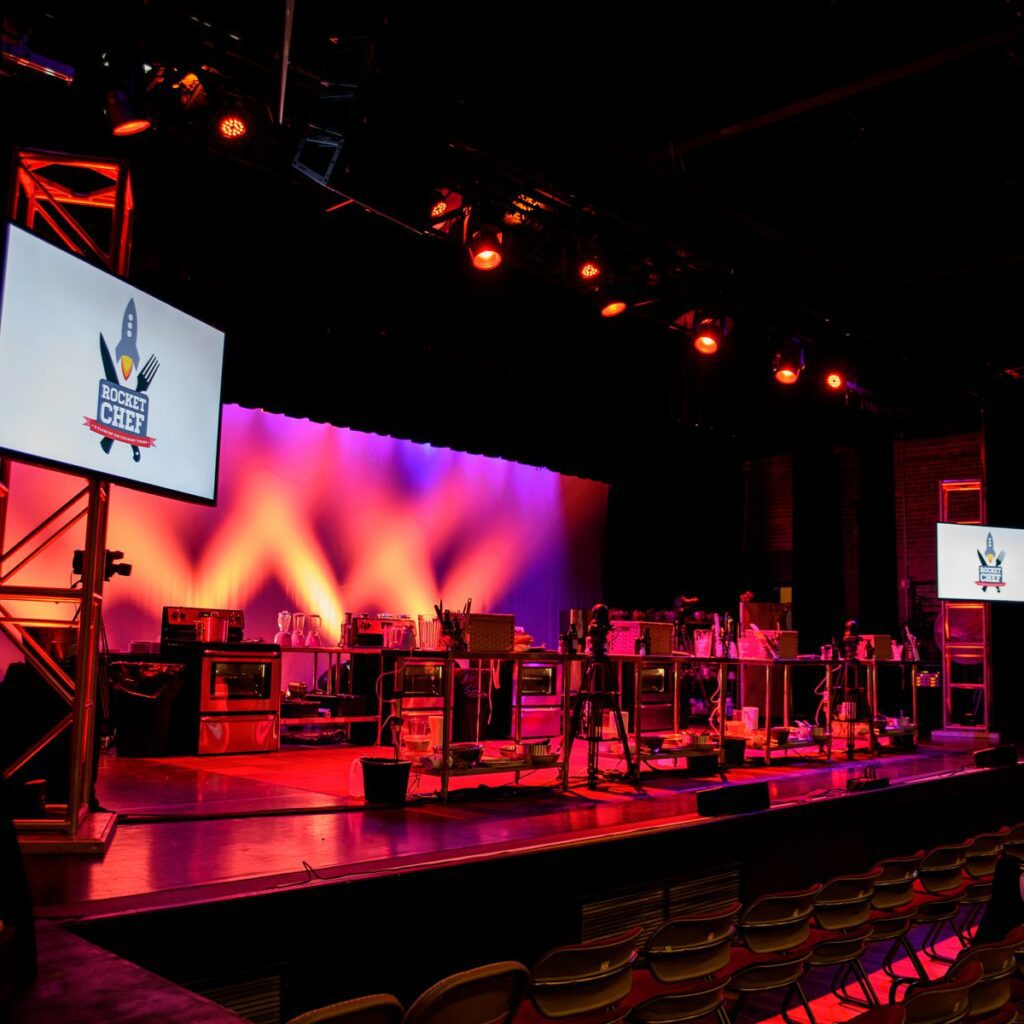 Our annual live cooking competition heats up every year! Watch our chefs compete live on our stage in fierce competition & support Merrimack Hall at the same time!
Read More »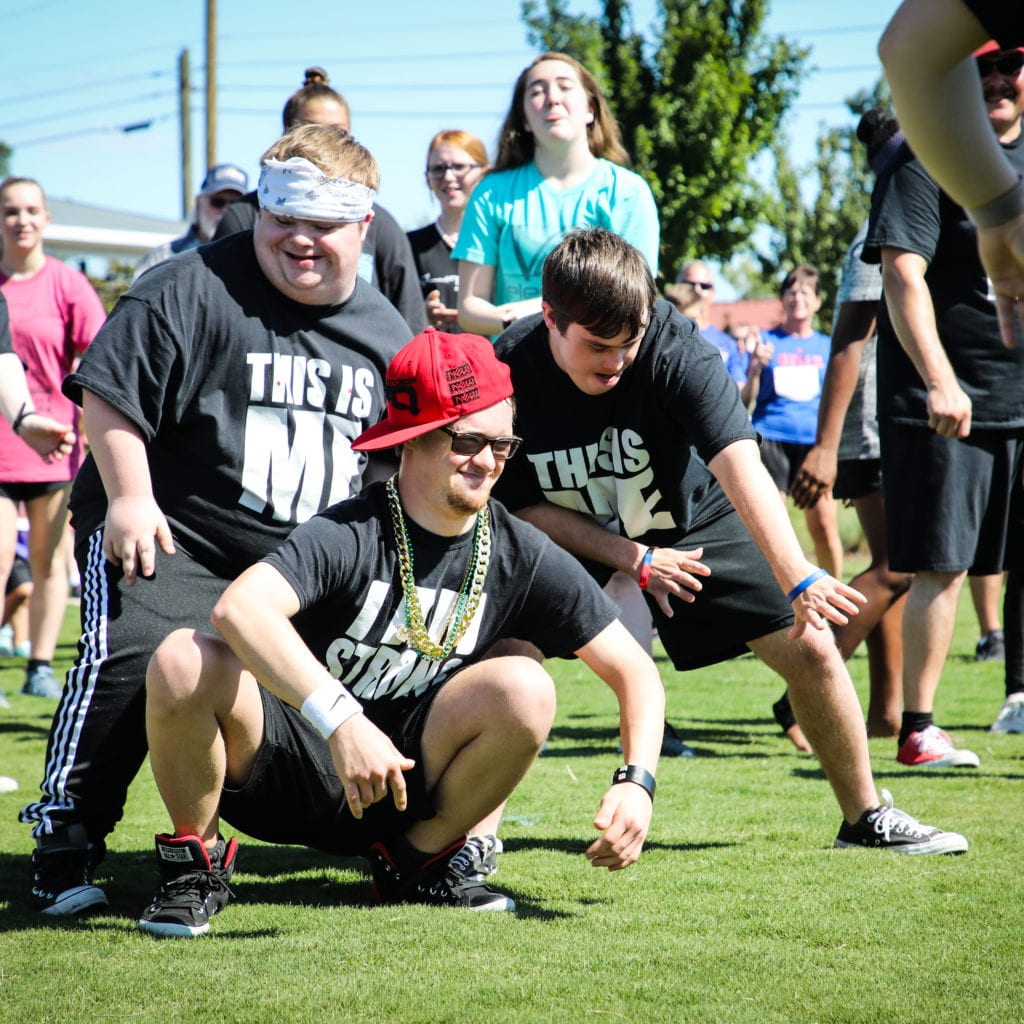 Call us crazy. Maybe we're addicted to the runner's high. Maybe we are just ready to get out of the house for an outdoor social activity. Maybe we like it when our special needs friends get to go to art camp. Whatever the reason, the Microthon is BACK baby!
Read More »