Inclusive After school arts education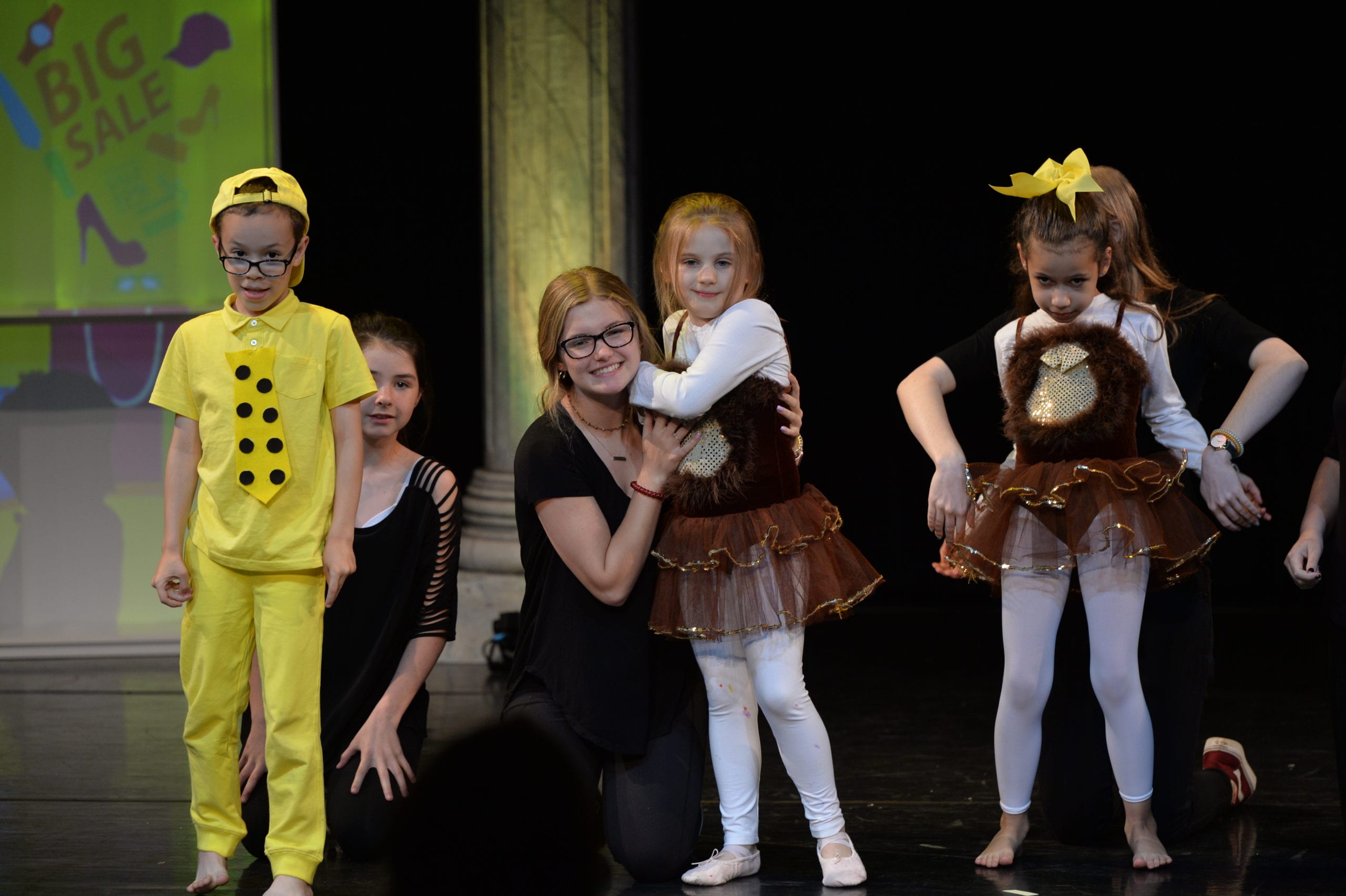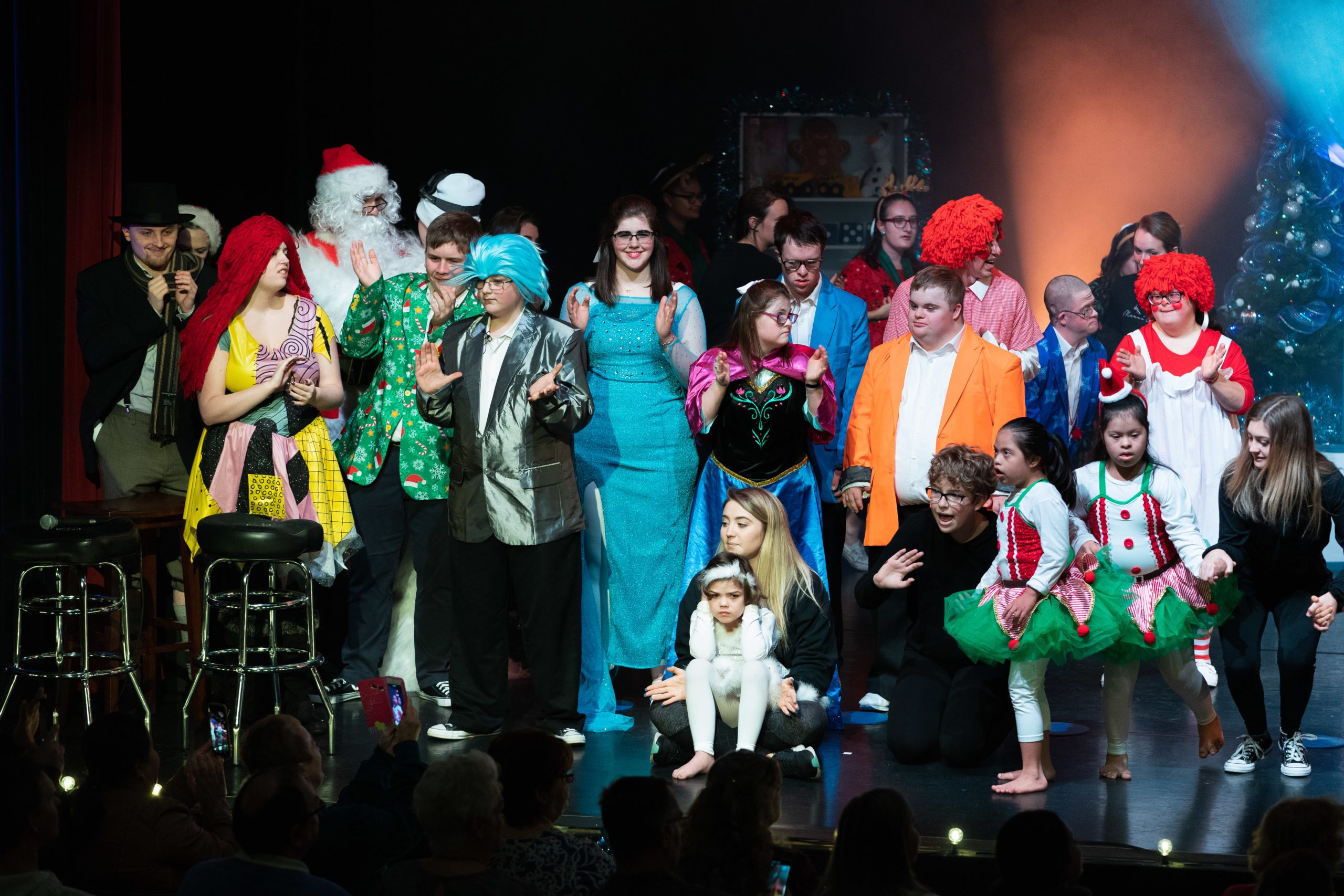 A VIBRANT AND UNITED COMMUNITY
The focus of Merrimack Hall's mission is to provide visual and performing arts education to children and adults with special needs, but the heart of Merrimack Hall is the community of lives that have been connected through the arts. The quality of life for people with special needs has been drastically improved by Merrimack Hall, as we work toward bringing the people we serve out of the shadows and into the life of our community.
Offered on week day afternoons from August to May each year, Happy HeARTS is our visual and performing arts educational programming designed to enhance the quality of life for our participants. All involved must be at least 3 years old and can participate well into later years of life.
Curriculums, created to meet our participants at their point of need, generate priceless amounts of self-confidence and cultivate creative independence on the floor of our dance studio, stage, or visual art spaces.  Depending on the semester, we generally offer weekly classes in visual art, theatre, music, choir, tumbling, general fitness, dance, creative movement, hip hop, yoga and many, many more!
Our comprehensive, year-round activities improve the quality of life for hundreds of children and adults with a variety of disabilities and diagnoses such as Down syndrome, autism spectrum disorders, cerebral palsy, spina bifida, intellectual disabilities, traumatic brain injuries, visual impairment and others. The long-term vision of Merrimack Hall remains focused on granting people with special needs typical social interactions and opportunities to participate in the visual and performing arts.
Registration Opens August 1
Our next semester of activities is now scheduled.
Join us & ignite your creativity with your best friends!
Registration Opens August 1, 2023
Volunteers are critical to the success of our mission.
They work with our students in every aspect of the Happy Headquarters to learn music, art, and dance. More importantly, they serve as mentors and friends to their partners with special needs. In each class, we encourage our volunteers to interact with students in a meaningful way to create lasting friendships.
Our class calendar coincides with Huntsville City Schools' academic calendar, meaning we have a Spring semester and a Fall semester of activities. Each semester lasts 16 weeks.
All classes are one hour in duration, are held on Monday thru Thursday in the afternoons after school lets out and are offered at Merrimack Hall.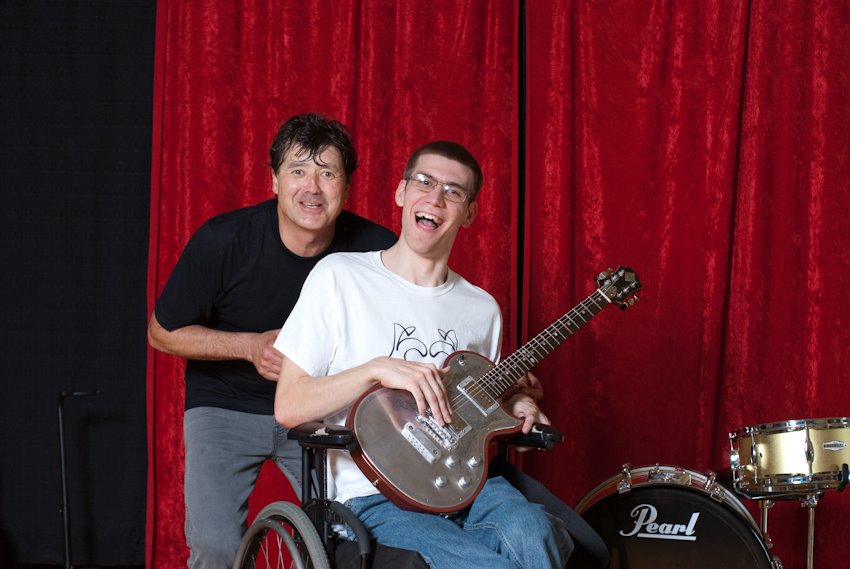 Explore our other programs
Offered on weekdays throughout the calendar year, Merrimack Hall's Happy Days program is providing lasting and positive social connections to adults with special needs, aged 18 or older. Our enrolled participants enjoy enriching activities including music therapy, visual and performing arts, and social interactions that foster independence and nurture creative energies.
Join us during the month of June for our half-day performing arts camp for those with special needs, aged 3 or older. Energetic campers will have the opportunity to participate in a wide variety of activities including music, theatre, dance, and arts & crafts. Each week of camp has a unique theme, culminating in a performance to showcase the skills learned during camp.