Make a host of new friends. Make a difference.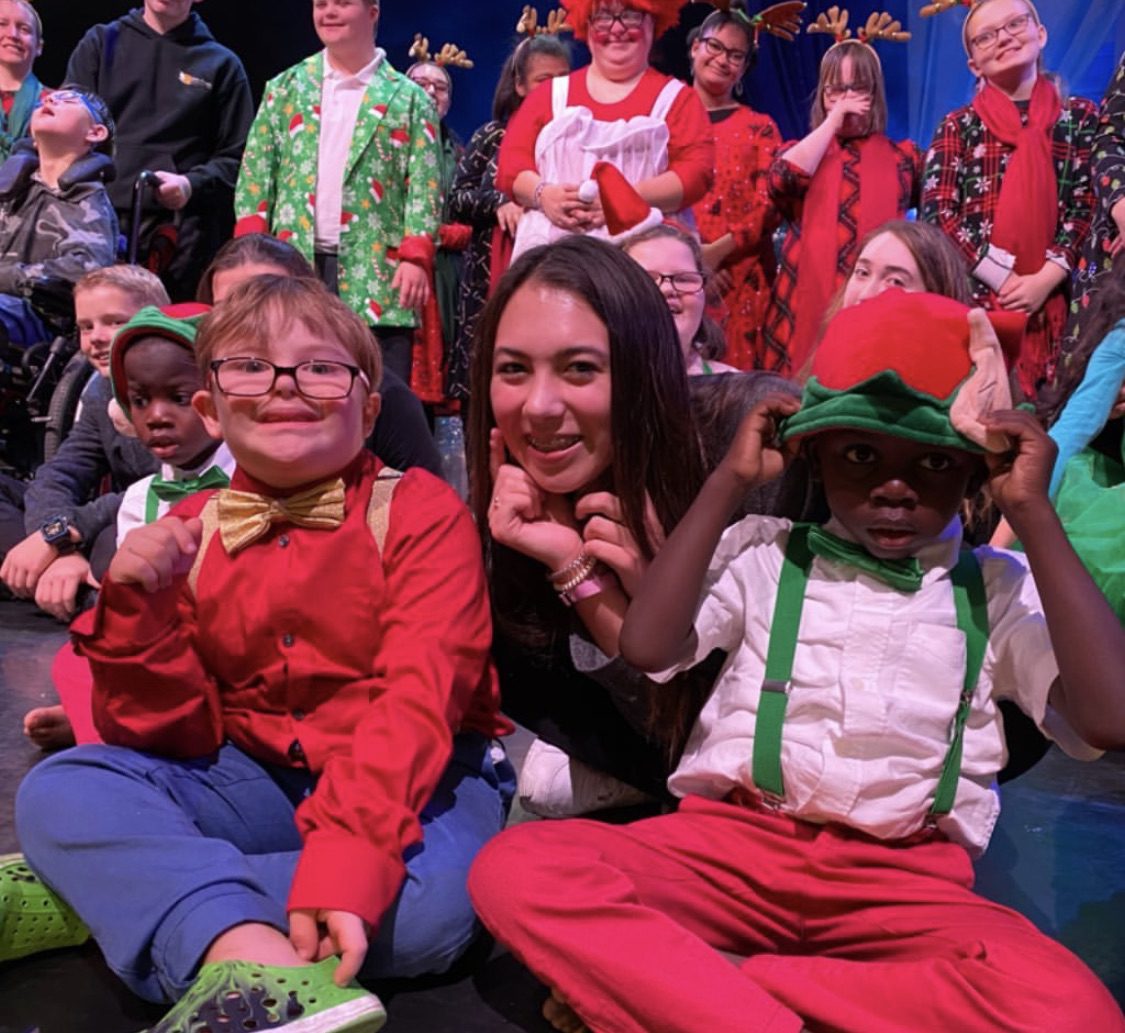 Volunteers are critical to the success of our mission
They work with our students in every aspect of Happy Headquarters to learn music, art, and dance. More importantly, they serve as mentors and friends to their partners with special needs. In each class, we encourage our volunteers to interact with students in a meaningful way to create lasting friendships.​ 
Through the volunteer-student relationship, we have seen meaningful relationships form organically between new friends regardless of their level of ability.
Ignoring stereotypes, and accepting each other just the way we are!
One of the biggest benefits of volunteering at Merrimack Hall is breaking down young people's barriers and stereotypes surrounding people with special needs. More often than not, uncanny connections are born in our dance studio and on our stage. Volunteers forge fast friendships with our students and their families. 
Volunteers can be any age, and we welcome volunteer participation in all of our programs. If you are interested in signing up to become a volunteer, please fill out the short form below, and we will be in touch!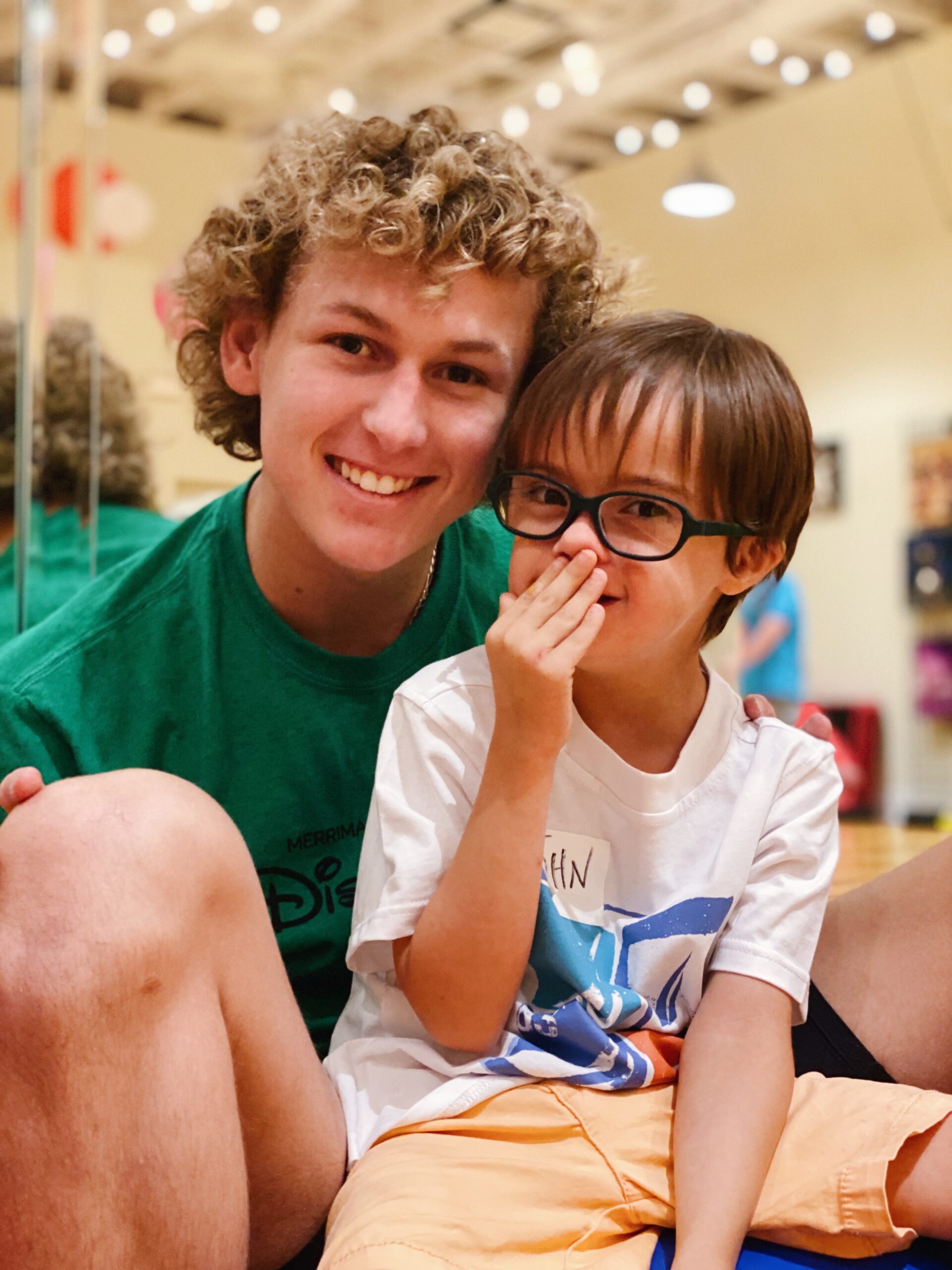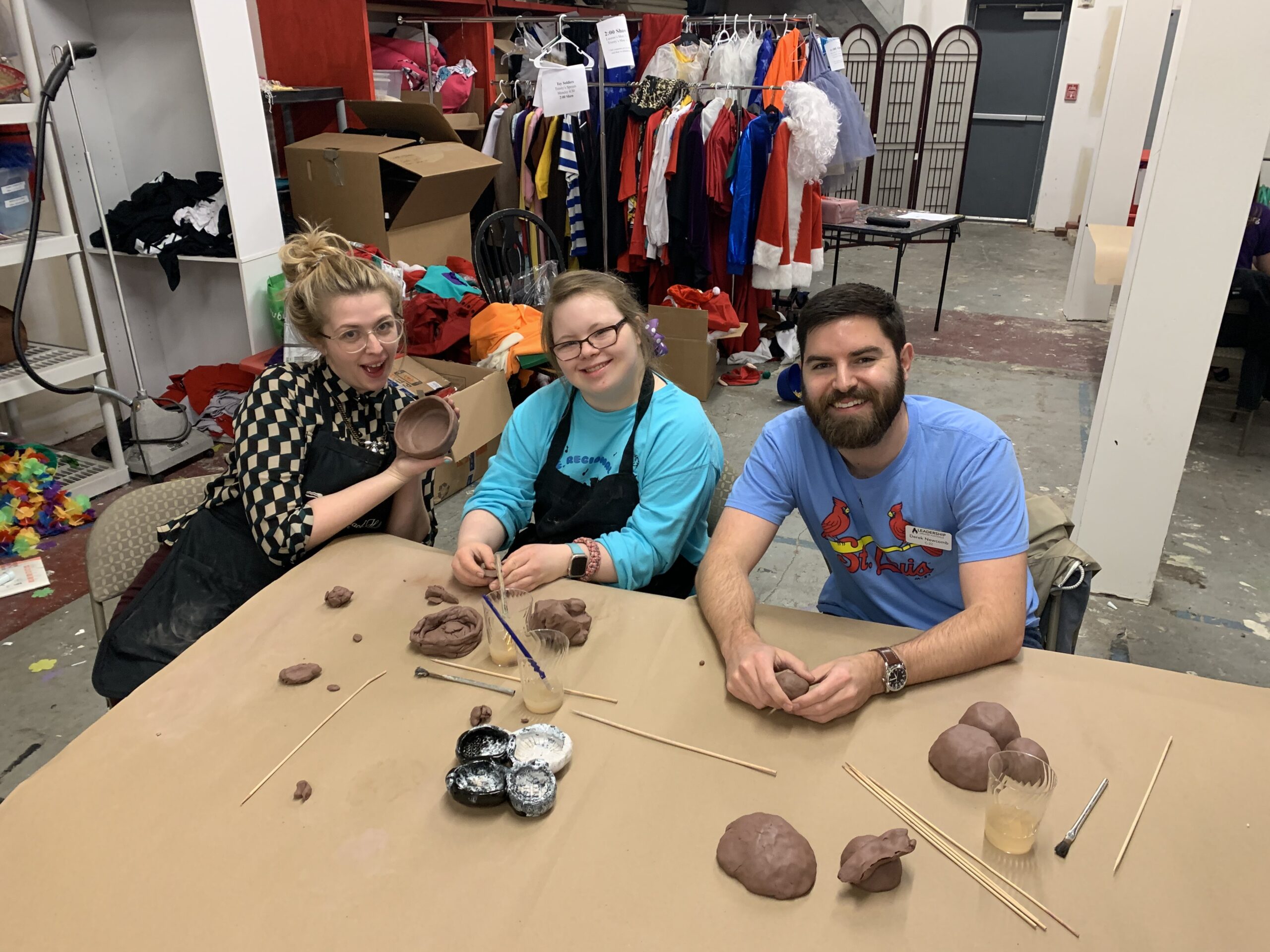 "My daughter Shanna's first opportunity was the summer before her junior year. She came home after the first day of Happy Camp and told us she'd found her calling. Volunteering at Merrimack has been such a blessing for Shanna. Merrimack is a community treasure!"
Please fill out the form below to start serving at Merrimack Hall.
Once we have received your submission, our volunteer coordinator will review it and be in touch with you shortly!