Merrimack Hall will host a community meeting on Sunday, January 9, 2022, at 4:00pm to explore opportunities for an inclusion-based experience of church.
If you are interested in participating in a dialogue with Travis Collins, Senior Pastor at First Baptist Church and me, please join us. Our hope is that this will be the first of many conversations about how our organizations can best serve people with special needs and their families.
As I've gotten to know so many families in the special needs community over the past 14 years, I've heard many versions of the same story of exclusion at church activities, particularly for preschool-aged children and young adults who have finished high school. Other parents have described feeling uncomfortable with their sensory-sensitive child in a formal church setting but still longing for participation in some sort of spiritual community. Some folks say the time of church – Sunday morning – has become inconvenient or impossible or not worth the trouble, especially when you've just spent a hectic week dashing between carpools and physical therapy appointments.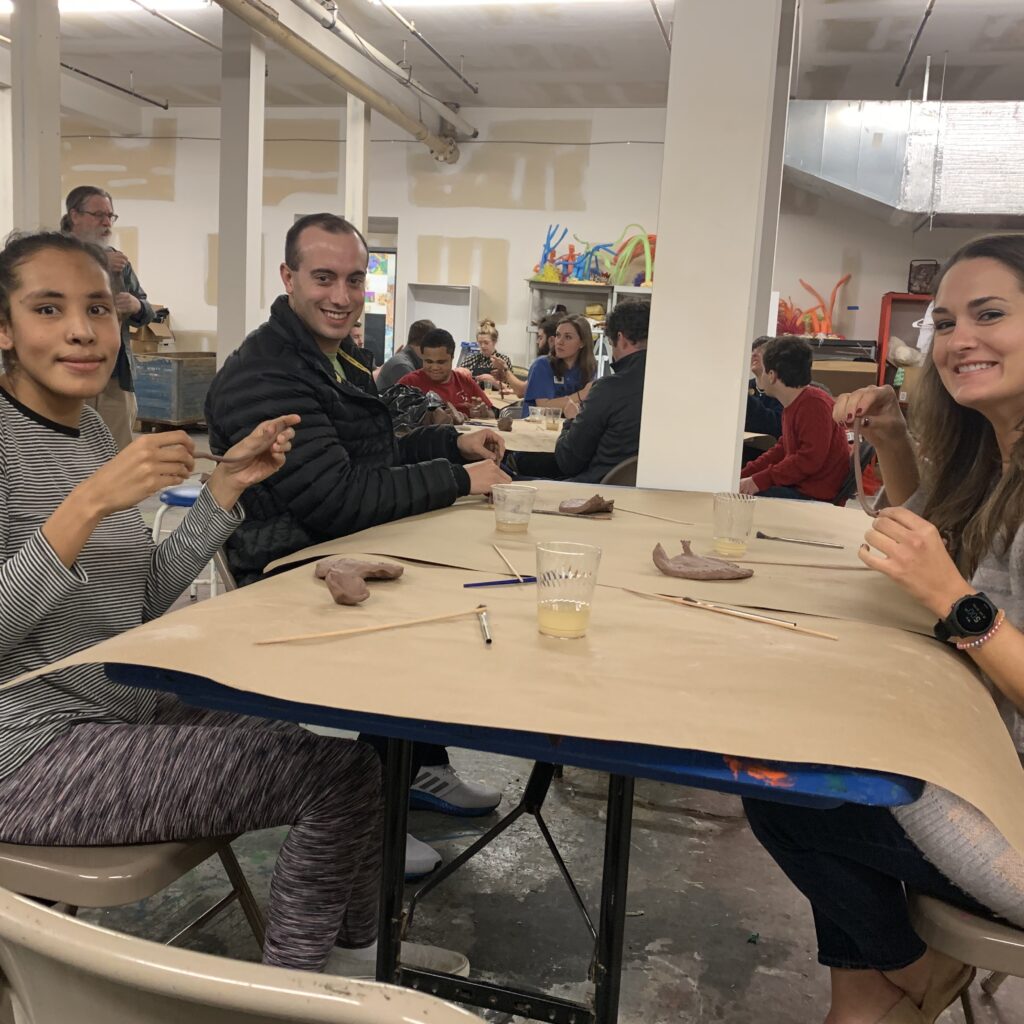 When I met Travis Collins, he described a church service he had attended in Virginia Beach. The service was created and led by adults with special needs and included the "macarana" or some other fun party dance.
What if we had a service like that in Huntsville?
What if it was not on Sundays but on a better day and time? What if there were activities for the whole family – fun things but maybe some helpful ones, too? What if we could imagine our adult children leading us in their version of worship? What if we held whatever this service turns into at Merrimack Hall – a place where many of the special needs community already feel at home?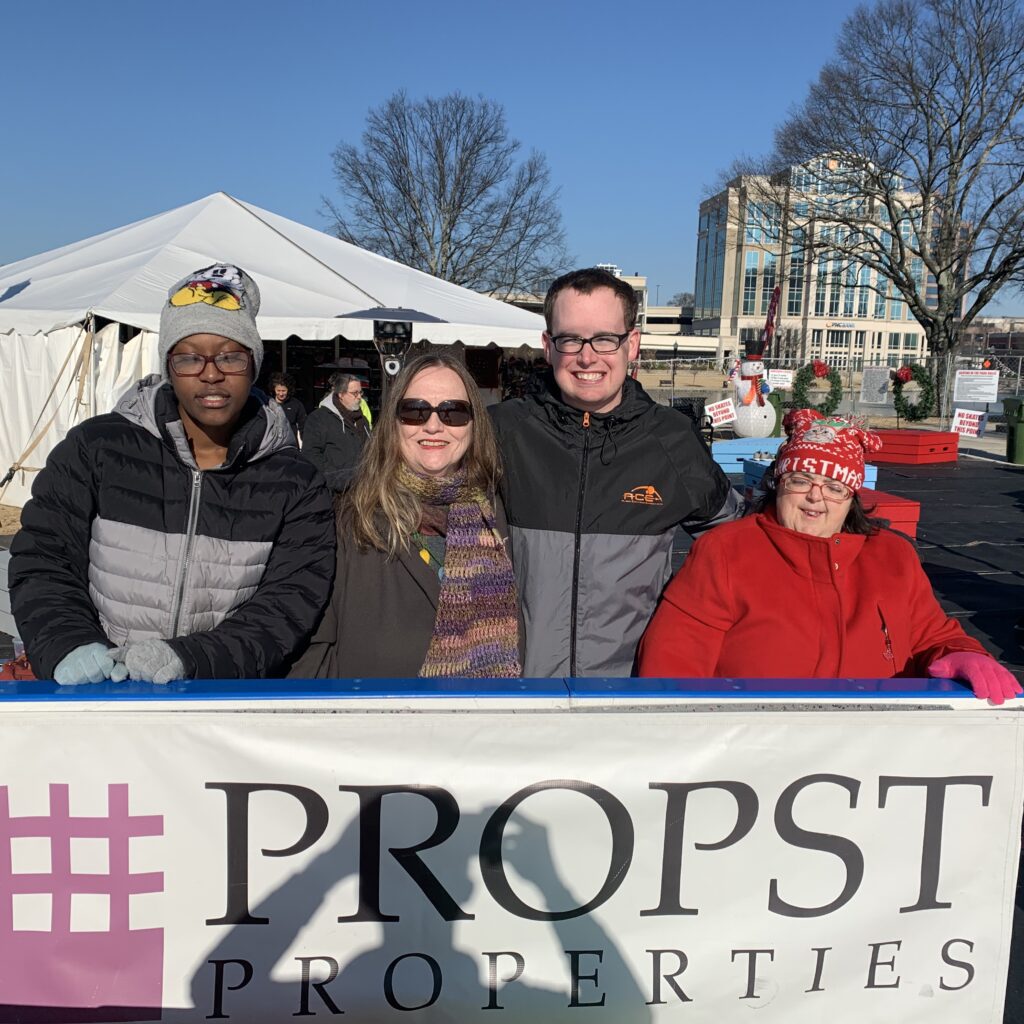 Merrimack Hall is a secular organization – always has been and always will be.
But our organization has become a resource in the community, and we think of ourselves as advocates and allies of the people we serve and their families. We believe that everyone deserves the right to have access to a fulfilling spiritual life and the opportunity to find fellowship with others. When the opportunity to explore the possibilities with First Baptist Church came along, we embraced it. We hope you will, too.
"The Christmas Story," which we presented in December, was our first collaboration with First Baptist Church and it was a resounding success. If you would like to steer the direction our organizations take from here, please come on Sunday! Whether you want to be involved as a volunteer or participant, we would value your input!
Looking forward to seeing you Sunday!